Children
Jump to navigation
Jump to search
Children in a Lotus
Having a kid does not necessary mean the end of Lotus ownership. Many owners have kids and regularly take them out in the Lotus.
There are many makes of seats for all ages that fit the Elise, although none of the factory fitted seats have IsoFix fitments so child seats must be belt fitted.
There's a vast choice of child seats available and also a lot of variations in the Elise seat design/padding over the years the car has been manufactured - so try before you buy.
Child Seat Safety Law
Whatever you buy make sure it complies with the up-to-date Child Seat Safety Law http://www.thinkroadsafety.gov.uk/campaigns/childcarseats/childcarseats.htm
Child Seat Types
http://www.childcarseats.org.uk/types/index.htm
The following seats have been found to fit various Elise/Exige seats and provide a good starting point for the test fitting trip to Halfords or Mothercare.
Baby Seats - Group 0 (-9 months)
Maxicosi Cabrio
Brittax rockatot
Mamas and Papas Primo Viaggio SIP (without base)
Jane Travel System car seat - group 0+ ( to 13kg, -18 months)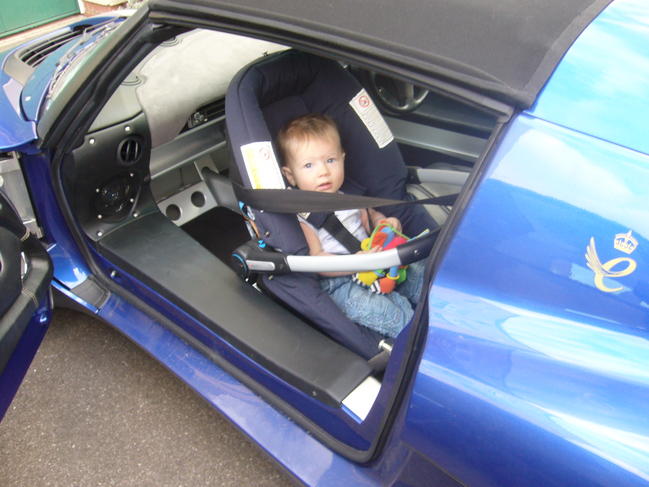 Jane Travel System car seat
Child Seats Group 1 (9 months - 4 years)
Maxicosi Priory (Note, not S2 Exige Touring with probax, seat very wobbly)
Britax Duo plus
Britax Prince (S1 Exige with motorsport seats)
Maxicosi Tobi (Fits S2 Exige Touring with probax superbly) 2009 model fits VX220 with cloth seats "better than any seat/car combo" the shop folks have ever seen. Also a great fit for Recaro front seats in the Evora.
Mama and Papas Pro-Tec (Fits brilliantly in an S1 with cloth seats)
Romer - Eclipse (Fits a standard S1 seat nicely).
Britax Evolva123 (Groups 1,2&3)- suitable for the rear seats in the Evora (Base too wide for standard S1/S2 seats)
Kiddy Phoenixfix Pro 2 (S2/S3 Elise with standard Probax seats; S2 with non-Probax seats)
REAR FACING SEATS======
Britax Hi Way II (Elise S2)
Child Booster Seats Group 2 & 3 (4 years - 11 years)
Britax Hi-Liner
Halfords Michelangelo
Britax Adventure
Recaro Milano
Cybex Solution X-Fix (Elise S2 non-probax)
Britax Romer KIDFIX XP Group 2/3 ISOFIX Car Seat (two of them fit the rear of an Evora with seats taken out)
Britax Römer Kid II, very good fit with probax Exige seats, see below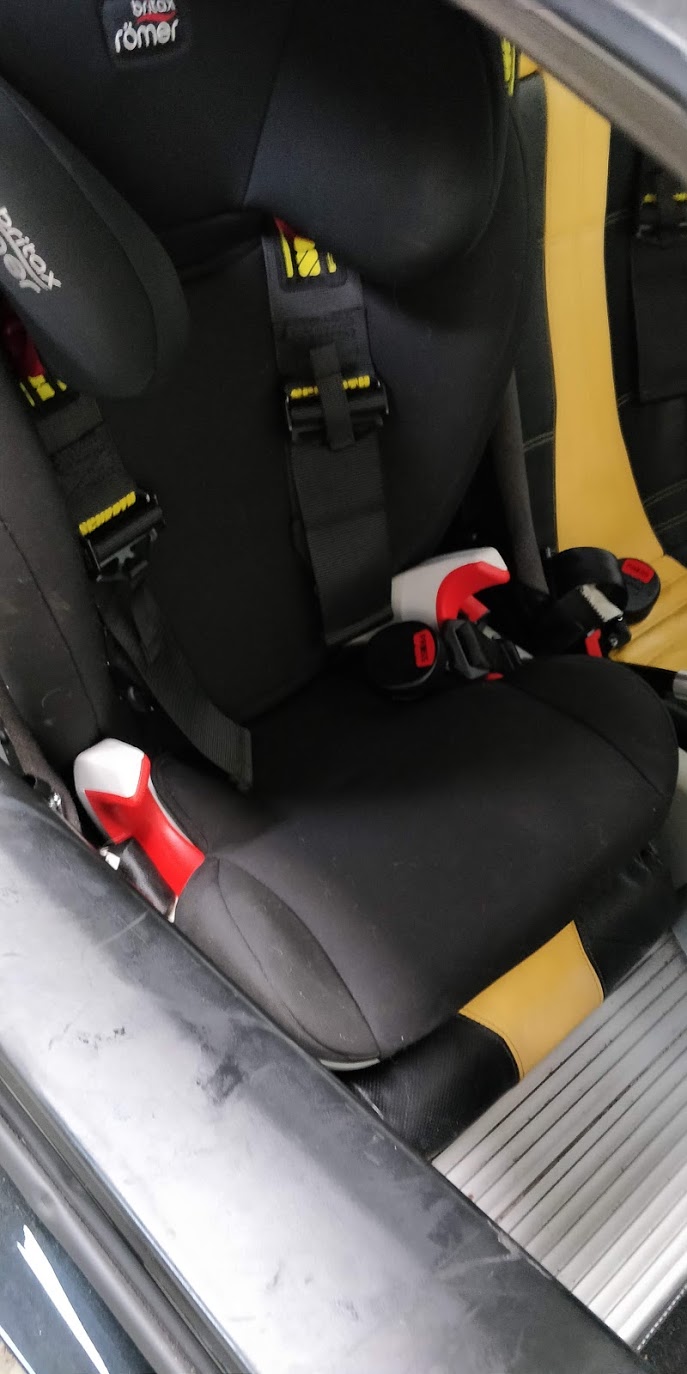 Cybex Solution S-Fix fits perfectly in an S3 Elise with standard seats and would do the same in an Exige. If you're putting an ISOFIX Cybex into the car just push the arms back into the seat and use a rolled up tea towel to stop anything marking the back of the seat base. I think all forward facing Cybex
Cybex Solution-Z: Good fit in an S1 111S, as with the Solution-S above, the ISOFIX connectors fold into the base of the seat.
Push Chair/Buggies
You can even get a push chair to fit in the boot of the Elise!
Quinny Zapp
The Quinny Zapp is used by a few owners, and it can also take the Maxicosi Cabrio seat. The Zapp is a tried and tested fit in the boot of an S2 Exige S too, without even removing the wheels (the pushchair's, not the car's!)

Petite Star Zia
The Petite Star Zia is a similar design and fits in the boot of an Elise S2. It also reclines and has a basket underneath, and has a slight price advantage.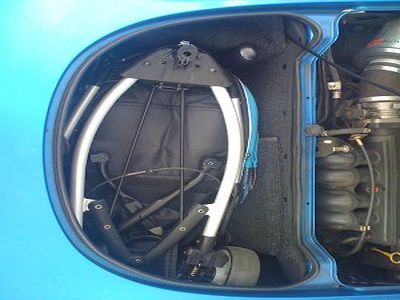 Quinny Yezz
A new kid on the block, The Quinny Yezz, even smaller than the Zapp!!
I was given one by Quinny as a fathers day present to review in a mans point of view, obviously I tried it in my S1 boot, it fitted with ease and with room to spare. It even fits in the passenger side footwell.